*THE*AGENCY* [for manual Election Recounts], 2004
Installation & Performance
ubermorgen, 2004

kurzinfo.pdf [deutsch]


INSTALLATION deutsch
INSTALLATION english
PERFORMANCE deutsch
PERFORMANCE english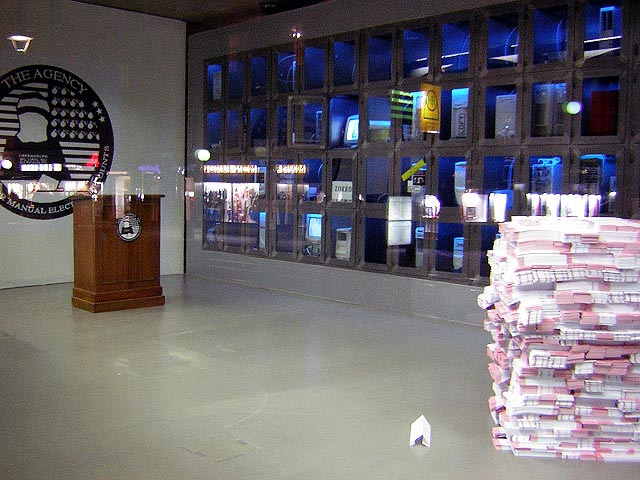 Election/Voting exhibitions
by other artists

TEST BALLOT, Examining the Faulty Machinery of Democracy
A Public Project by Michael Rakowitz, Ljubliana.
Program Angels, Lothringer 13, Muenchen: Wahlspecial: Bush, Kerry und das Patentrezept. Insider Herwig G. Höller (Graz) spricht zu US-Wahlen und Schwarzenegger, Martin H. Schmitt zeigt deutsche Wahlspots und Petra Liebl-Osborne berichtet live aus Miami. Vor Ort im Schaufenster: 4 Original Voting Machines aus Florida.